I get so caught up in blog land with blog hops and memes that often I don't post the personal posts like I would like. This little ditty hosted by Java is a nice little way to get to know one another just a little bit. But you have to participate for that to take place! Click the button to visit Java's page!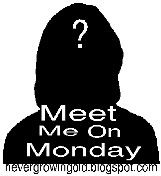 Questions:
1. Do you have any New Year's resolutions?
I tried to stay away from "resolutions" this year but I did make a list of goals I would like to try and stick with. You can read more about it by clicking
THIS
link.
2. What food item are you craving right now? Who said I WAS craving anything?? Okay, you know me too well!
3. When is your birthday?
4. What were you doing an hour ago?
5. Last thing you cooked?